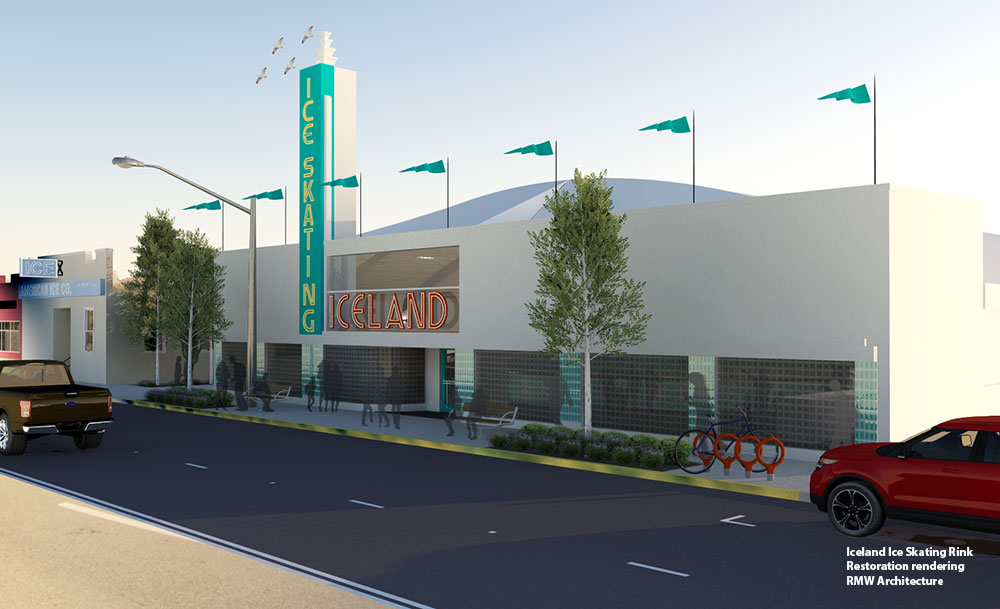 ICELAND RESTORATION ANNOUNCED
March 5, 2019
The City of Sacramento and Councilmember Warren have announced $1.3 million dollars in funding for the restoration of Iceland Ice Skating Rink.
The restoration will include a new roof, reconstruction of the facade including the iconic neon signage and interior improvements. The restoration, when complete, will return Iceland to year-round operation and provide a safe, family-friendly recreational option for North Sacramento children. Construction will begin in the Spring of 2020 with a grand re-opening in November 2020 to celebrate Iceland's 80th Anniversary.
Restoration renderings by RMW Architecture